Happy Camp Elementary School
Physical Address: 114 Park Way, Happy Camp, CA 96039
Mailing Address: P.O. Box 467, Happy Camp, CA 96039
Phone: 530-493-2267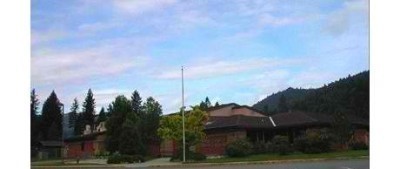 HAPPY CAMP ELEMENTARY SCHOOL
HCES is a small, rural, K-8 school nestled along the Klamath River in Northern California. Our 115 students are primarily Caucasian and Native American. We currently have 7 teachers and five classroom aides, which keeps our class sizes low and ensures that each student's individual needs are addressed. Our students and community thrive on the beauty of our surroundings. We are amid a number of lakes, creeks, and mountains that provide us with serenity year round.
Happy Camp is located along Highway 96 in far northwestern California near the Oregon Border. Situated in the mountains between I-5 and the Pacific Ocean, Happy Camp is a lovely, colorful blend of narrow valleys, steep forested mountains, rocky cliffs and the rugged Klamath River. It is a tiny, unincorporated, old mining town, deep in the mysterious Klamath National Forest.
"Working together to ensure learning for all!"